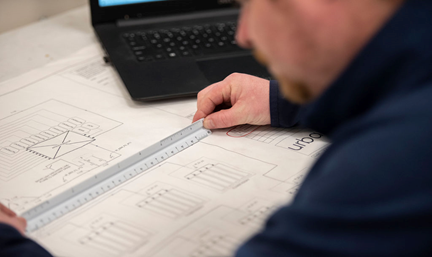 Great projects require great execution. And that means a solid plan which starts with Kenco Development's pre-construction services. Pre-Construction is the time before groundbreaking when we tap the expertise and experience of some of the best architects, engineers and sub-contractors in the area to flesh out every aspect of your project, looking at it from all sides and all viewpoints using a multi-phased approach.
Our Pre-Construction services include:
• Full design and engineering services
• Owners Project Management
• Zoning, permitting and owner representation
• Budget Development and Budget Management
The benefits to getting Kenco involved from the beginning are significant. Not only does this allow us the opportunity to see the project through the eyes of the owner, but we also have the ability to review potential project challenges and correct them before one hour or dollar is spent.
Some of the specific benefits of contracting for pre-construction include:
• Design Assist
• Value Engineering
• Concurrent Estimating During the Design Phase
• Constructability during the Design Phase
• Procurement
• Early Trade Involvement and Early Release Packages
• Utilities Coordination and Work Orders