GENERAL CONTRACTING AND PROJECT MANAGEMENT
Trust is just one of the things we build well.
When you hire a general contractor, you want a company that is as excited and eager to see your project finished, and finished well, as you are. Kenco Development is that firm. We started out as a young, go-getting company, willing to work around the clock to make sure your project gets a CO on time and on budget. Over the years, the young part may have changed, just a little, but nothing else has.
We are a full-service, Commercial General Contracting and Construction Project Management firm. We offer Pre-Construction services, from design and engineering, General Contracting, and Construction Management, right through to Post-Construction commissioning and maintenance of your mechanical systems. Additionally, with Kenco, you are getting the best of both worlds: highly trained, experienced employees and trade sub-contractors with the focus and attention of a small, family business.
HERE ARE SOME OF OUR LATEST PROJECTS
High quality construction
Kenco Development specializes in both ground up and renovations for cannabis grow facilities, offices, hospitals, restaurants, retail, medical, banks, education, etc. Our project portfolio ranges from $500K to $20 Million. Kenco received the 2017 Build Magazine Best Emerging Design/Build Firm in Commercial Construction in New England.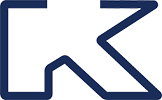 Contact

Kenco Development


Today!
Fill out the form below and someone will be in touch with you shortly.