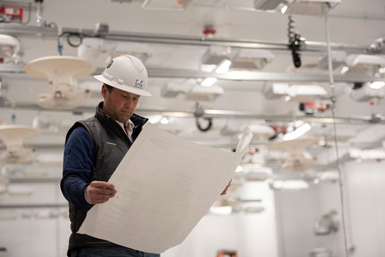 Kenco Development manages construction projects of all sizes. We work for an array of real estate development companies, franchise owners, and engineers who trust Kenco to stick to what we are good at: constantly completing projects on time and on budget.
Given that today's construction projects are inherently complex and require a high degree of coordination, hiring Kenco to serve in an oversight and coordination role, not only allows owners to pay to get the price they want, but also helps to reduce the risk associated with construction projects themselves.
Because of our extensive network of subcontractors and suppliers, right from the outset we can provide owners and managers a wealth of bids to choose from. Additionally, using our combined education and experience, we work with the owner, architect, general contractor, and other stakeholders to determine the best possible sequence of operations and develop a detailed schedule and budget, while also establishing plans for project safety and security all while helping owners manage risk.
Once work begins in the field, you can expect dedicated project managers and site supers to be onsite and in key support positions to implement the plan and manage day to day activities to the project's successful completion.