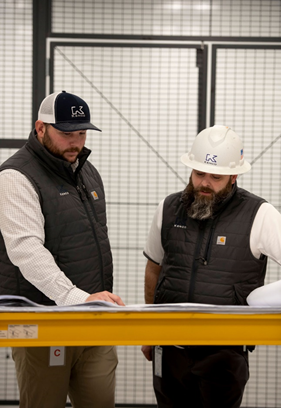 Bringing your design ideas to fruition takes more than know-how, it takes commitment, and it takes relationships.
At Kenco Development, we work hard to make sure the projects we take on are ones we can commit to 100%, because once we are in, we are all in. That means all our collective knowledge, all our experience and standards are showing up – every day – on your job site. Our commitment is to more than just to seeing your project completed, it is in seeing it completed to the highest of standards, on-time, on-time budget and safely. That is what being GC means to us.
But being General Contractor means that we are constantly fostering relationships because committing to your project only gets us halfway there. We are only as good as the vendors and subcontractors we bring to the site.
We have strong, lasting relationships with the best sub-contractors and suppliers around. One of the true testaments to our commitment to fostering strong, trusting relationships is the fact that we have long-lasting relationships with our subs. We know what they bring the table and how hard we can push. But it goes both ways, they know we only push when necessary and they rise to the occasion, every time.
It is relationships that cement our bond as a team, intent on one single goal: building your project successfully.